Hello & Welcome to Cubs
(3mths to 18mths)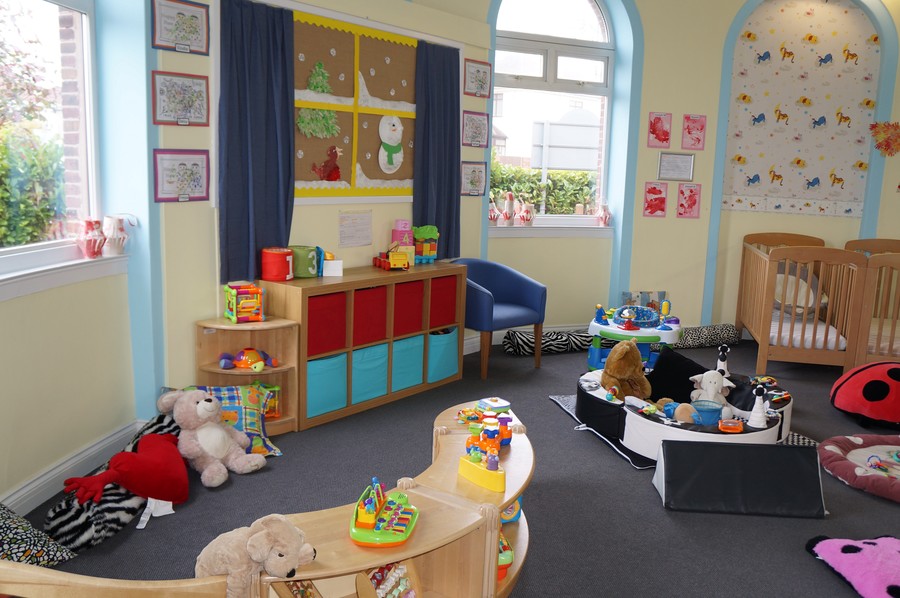 The Cub Room provides a warm and caring environment which helps promote your babies social and emotional needs. We get to know the babies really well and our staff do everything they can to make their day enjoyable and comfortable.
As you can see from our pictures, our room is spacious but cosy.
We do lots of creative activities where we can play with water and a variety of goo-ey textural materials, that help the children to gain confidence in the world around them. There is a wealth of resources available for the children to play and explore.
Approximately 2 weeks before your baby is due to start in our room, we will contact you to arrange your first visit. This first visit is important, as you will meet the key person who will monitor your babies learning journey, and also give you the opportunity to ask any questions you may have. We aim to find out as much as possible about your child before they start at nursery.
We fully promote all areas of development following the Early Years Foundation Stage.