Teddybears (
18 months to 2 years)
...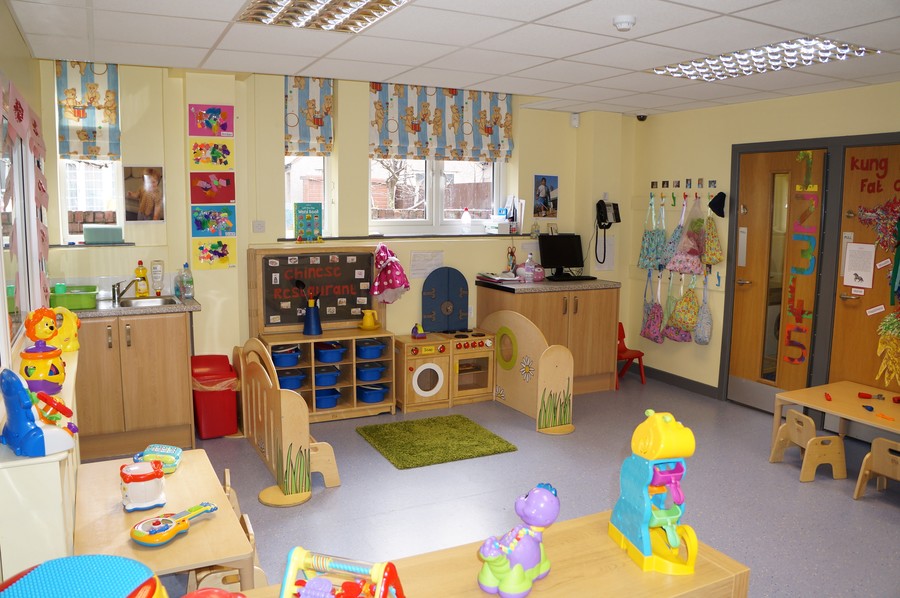 The Teddybear room provides a positive, stimulating environment allowing children to explore. We have resources aimed at strengthening their individual learning journey.
Staff are sensitive and responsive to the needs, interests and feelings of both children and their parents/carers.
We provide a quiet area where we can sit, choose and listen to our 'favourite' stories.
A den area to express curiosity and independence, and a large role play area which is currently "Teddybears Bakery".
Our children are involved in a large variety of art activities daily, using various materials to express themselves and their creative abilities.
We make sure the children get plenty of fresh air, and take them out into the garden every day.
The children in Teddybear room thoroughly enjoy their day at nursery.